How many of you gave gifts to clients and prospects this year?
According to a recent gift-giving survey from the Advertising Specialty Institute, average spending on such gifts was up nearly 14% to about $30 per gift this year.
ASI's survey also found clients aren't the only ones benefiting from corporate beneficence. Employers who answered our survey say they spent an average $42.52 per employee on "THANK YOU" gifts this year, up nearly 20% from 2010.
The survey shows That gift cards and cash remain the most popular employee gifts, with 38% of respondents planning to give gift cards to employees. Cash bonuses are second, but fell by 8 percentage points to 24% since 2010.
Does corporate gift-giving work? Nearly a quarter of respondents say giving gifts to clients and prospects results in sales and leads, with 27% of those surveyed saying the gift resulted in a referral and 24% reporting generating a lead or a sale.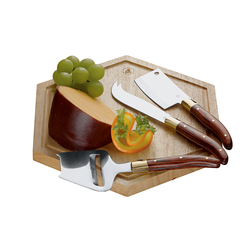 Other survey highlights include:
Food/beverages are the most commonly cited gift for clients or prospects, with 32% of respondents giving them.

Over one-half (52%) decorate their gifts with their logo.

The most commonly attributed results of gift-giving are broad, such as a thank you (69%) or generating goodwill (60%).
Here are some of the custom imprinted items that were the most popular for our clients this past year.